About Certifications
Certification offers a robust set of credentials for student affairs and services educators to demonstrate competencies and knowledge through ongoing work experience and continuing education. These certifications encourage lifelong learning and support professional advancement for educators across institutional types and functional areas. Available certifications include the core credential and six additional specialty certifications.
Certifications
Certification for student affairs educators offers exciting potential for individuals, institutions, and the profession.
Certification Maintenance
At its core, certification is about lifelong learning. This informs and evolves practice in student affairs work, and benefits students, institutions, and the field! All certificants are expected to engage in ongoing learning and continuing education, as well as adhere to a professional code of ethics. Learn more about certification maintenance.

Learn More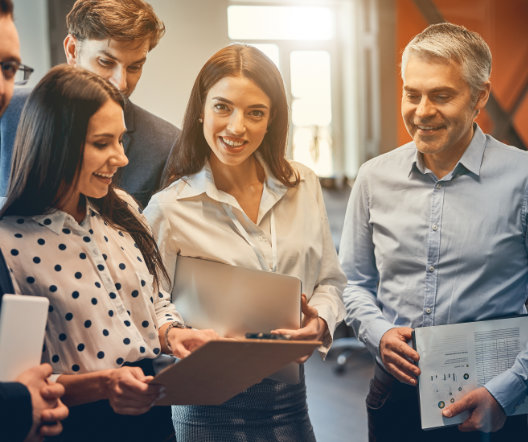 What Student Affairs Professionals are Saying
The Student Affairs Educator Certification process creates exacting standards and empowers professionals to take charge of their own professional development with a tangible, valuable outcome. I believe this initiative will be an important turning point in the development of our field.

Penny Rue
Vice President and University Professor Emeritus, Wake Forest University
The last few years have shown us that our practices and competencies must rapidly adjust to meet an ever-changing global environment that brings challenges such as pandemics, legislative interventions, and increasingly unpredictable student needs. Engaging in ongoing certification will ensure that we as students affairs professionals will continue to have the latest tools and data for our critical leadership roles on campus.

Denzil Suite
Vice President for Student Life, University of Washington
This is an exciting time for student affairs to continue its good work in positively transforming the landscape of higher education through a professional growth and development opportunity unlike any other. The student affairs educator certification holds boundless potential to the overall student affairs profession. It serves as the hallmark of professional credentialing to those who wish to commit to ongoing learning, competencies, and as a way to demonstrate knowledge acquisition over time. The benefits include supporting transitions between functional areas, advancement into senior-level leadership positions, elevating the credibility and integrity of the profession, and a variety of other worthwhile goals to ensure the success of individual educators and the profession. The future of student affairs is certainly in good hands!

Quincy Martin III
Associate Professor, Governors State University
To work ethically and effectively in a profession defined by the outcomes of learning and development, I must commit to my own learning and development. The student affairs educator certification process aligns and commits us to continuous growth within a structure where we are accountable to ourselves, our colleagues, and our students. I look forward to student affairs educators engaging in this intentional, accountable learning process to ensure our current relevance, ethical awareness, and knowledge growth in the field.

Laura Osteen
Assistant Vice President, Campus Life, Tulane University
Robust certifications serve as important standardized and validated third-party assessments of one's skill and knowledge. The use of this certification within our field will further demonstrate the profession is based upon knowledge and student development theory.

John Laws
Vice Chancellor for Student Affairs, Ivy Tech Community College